A Great Pick For a Great Time
The Pineapple EXP
Discover why The Pineapple EXP is the ultimate choice for an unforgettable adventure on Oahu. Our intimate Circle Island Tour, in partnership with Pacific Palms Tour Co, promises not only breathtaking scenery but also an informative and entertaining journey led by our expert tour guides. Join us and make the right pick for a truly great time exploring the beauty of Oahu.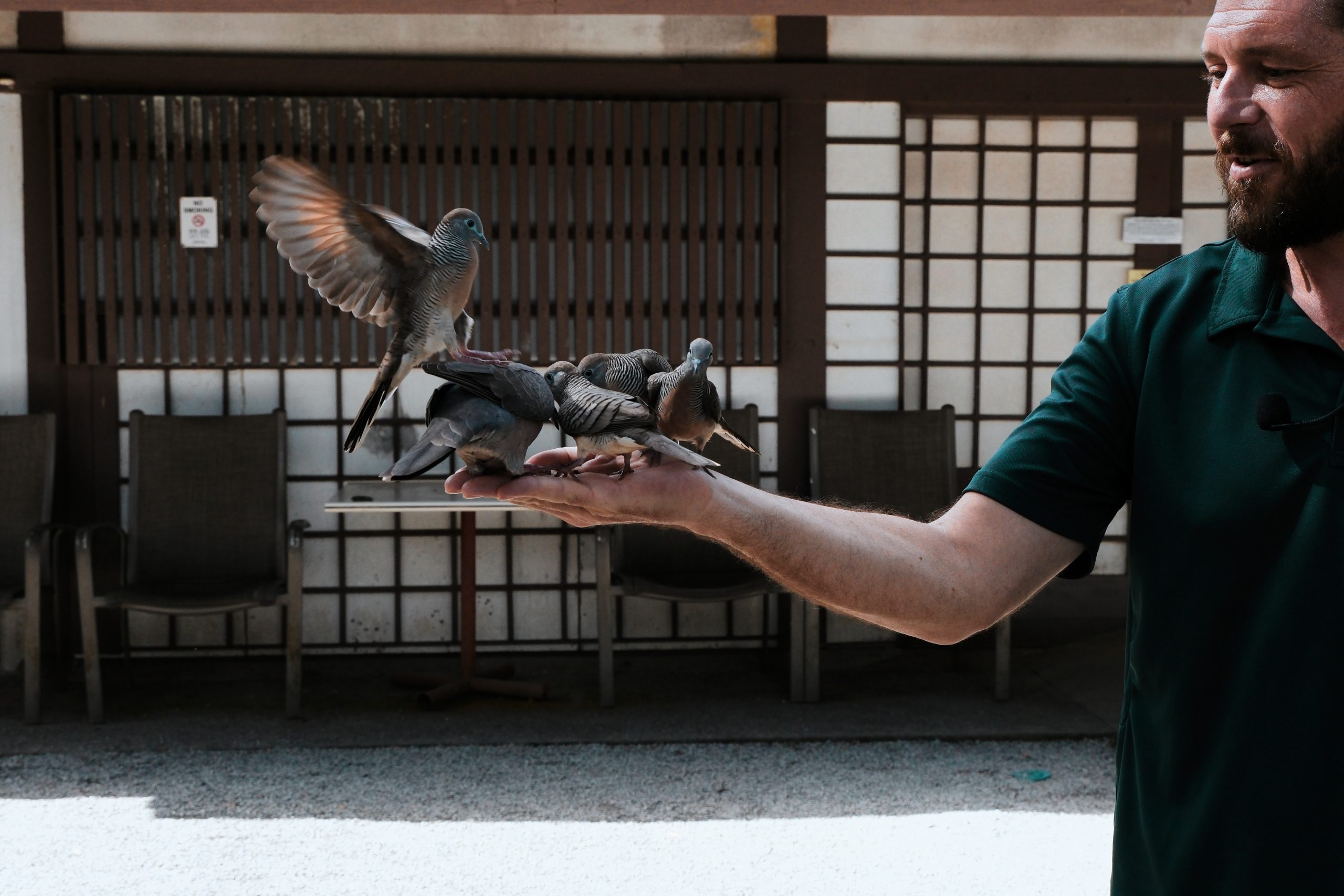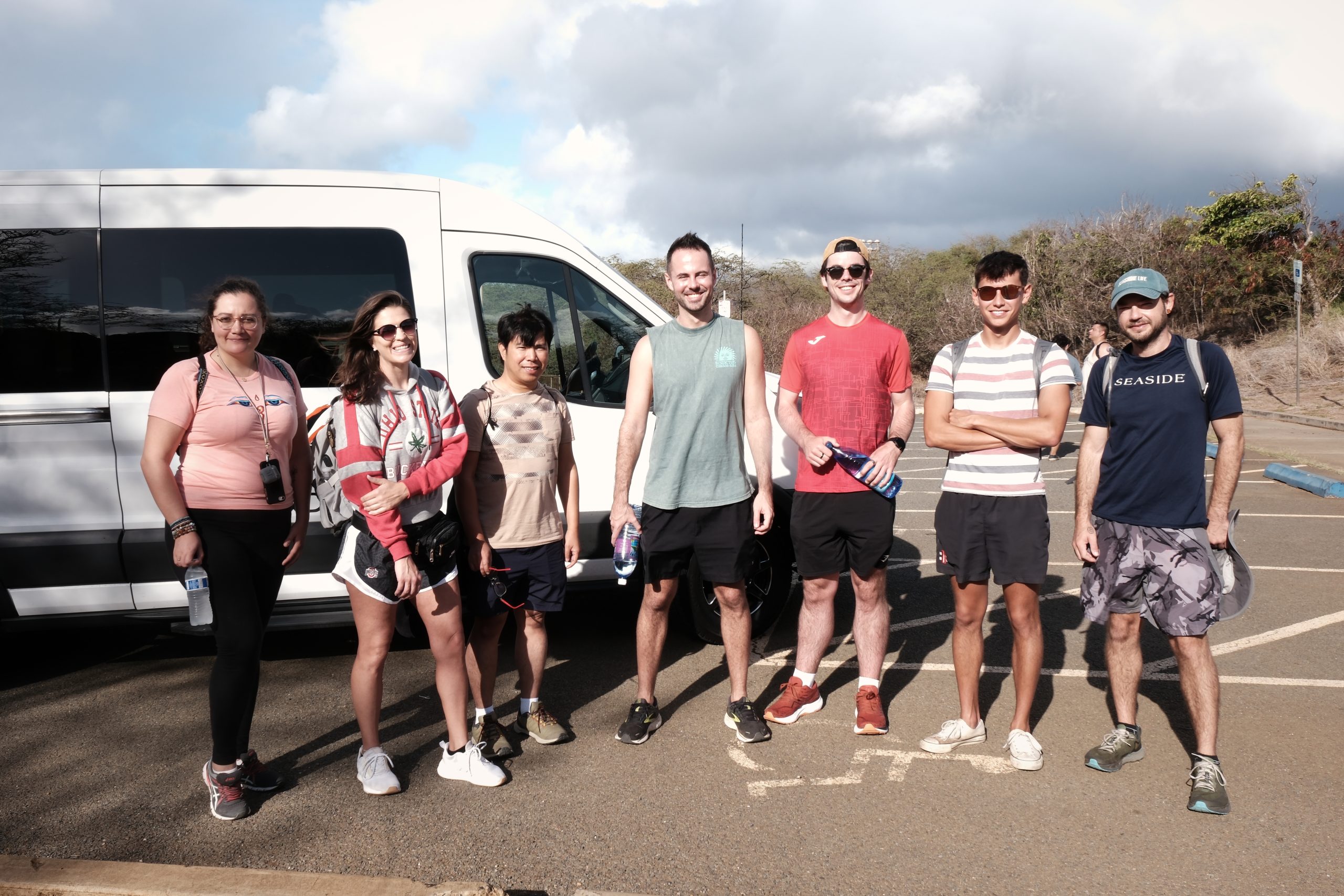 Unforgettable Oahu Adventure
Embark on an unforgettable journey with The Pineapple EXP. Our Circle Island Tour promises an adventure of a lifetime as we explore the natural beauty, historical significance, and cultural richness of Oahu. Led by our knowledgeable tour guides, this immersive experience will leave you with lasting memories and a deeper appreciation for this tropical paradise. Join us for a tour that goes beyond the ordinary and discover the extraordinary wonders of Oahu.
Latest From Our Blog
Stay up-to-date with the most recent insights and discoveries about Oahu and its hidden gems. Our blog is your go-to source for the latest travel tips, local stories, and must-see attractions on the island. Whether you're planning your visit or just curious about Oahu's wonders, our blog has you covered with fresh, informative content to enhance your experience.
Our Location
Beautiful Views
 office: 3413 George st. Honolulu, HI.
Pineapple Podcast
Explore the world of Oahu and travel with us through our engaging podcast series. Join us as we delve into the island's rich history, culture, and must-visit destinations. Tune in for fascinating stories, expert insights, and insider tips that will inspire your next adventure. Whether you're planning a trip to Oahu or simply curious about its hidden treasures, our podcast section is your audio gateway to the wonders of the island.
What Customers Are Saying
We take pride in the feedback we receive from our valued customers. Read their testimonials to learn about their experiences on The Pineapple EXP Tour. From insightful tour guides to unforgettable sights and delicious dining options, discover why our guests rave about their time with us. These reviews speak to the exceptional quality and memorable moments that await you on our Circle Island Tour.
"So much fun! Definitely recommend doing this tour early in your trip to go back to the sports you liked and the tour guide, Oliver, was so informative, we took lots of notes! We brought our pineapple home and enjoyed it a week after it was gifted to us!"
"This tour was exactly what we were looking for! We only had a few days on Oahu and did not have enough time to go do everything, but wanted to see as much as we could and this tour did exactly that!"
"Was a great excursion. Very informative and interesting. Highly recommended! "
Do you pickup from our Waikiki Hotel Or Airbnb?
Yes, we pickup from any Waikiki set location (set meaning Hotel, Resort, AirBnb, Hostel or Condominium).
Do we have to pay extra for the snorkel gear?
No way! You can rent our sanitized snorkel and mask at no extra charge!
Where is the pickup location if we are staying at the Hilton Hawaiian Village?
The pickup location is at the Grand Islander Bus Depot. The "Grand Islander" is one of the towers on the Hilton Hawaiian Village property. You can find the entrance on the corner of Kalia Rd. and Paoa Pl. Or, you can take a look at our YouTube video wherein we walk you to the Grand Islander Bus Depot from inside of the Hilton Hawaiian Village.
Do we stop for lunch?
We take a lunch break at Fumis Shrimp Truck and yes, they have other options (including Vegetarian/Vegan) besides shrimp!
Where is the pickup location for Hyatt Regency?
Our pickup location for the Hyatt Regency is at the valet parking area on Uluniu st.
Is there a fee to reschedule?
The only time there is a fee to reschedule is If you reschedule your tour within 24 hours of tour pickup time. You may be assessed a 30% fee off of the base ticket rate ($133 133USD + tax / ticket). If you cancel anytime within 24 hours of the ORIGINAL tour date, there will be no refund allotted.
Do you pick up outside of Waikiki?
No, we DO NOT pick up outside of Waikiki / Ala Moana Area
Who gets a free Dole Pineapple?
We give one free Dole Pineapple to each party. A "party" on The Pineapple EXP is defined as two or more people that knew each other prior to their trip to O'ahu. If you are a true party of one (single rider, knowing nobody one the tour prior to boarding) you will still receive a Dole Pineapple.
Exciting News!
We are thrilled to announce our exciting collaboration with Pacific Palms Tour Co! This strategic partnership will bring together our collective expertise, resources, and destinations, allowing us to offer an unparalleled array of travel experiences to our valued customers!